On 12 July 2018 White Star Liner – a speculative story of land expropriation without compensation told in poetry and limerick – debuted at the Free State Art Festival. ART STATE publisher Mpho Matsitle reminisces on the evening in visuals.
Hashtags, suit and chains – the stage is set for a memorable evening of poetry and general feather ruffling. And a bicycle just in case things escalate to Shimla Park levels and a quick escape is called for.
"Take these chains…and set me free!" The words of Ray Charles ring true in the hearts of activists who are sick and tired of being sick and tired, whose dark labour has produced no results. What option have they left but to sell out? "I must abandon the weighted anchor of this activism. For the shore of a better life."
"Yass gurl!" the masses agree. "Go leng motho a sotlega ka metlha re fella mo dikhotong?" A pertinent question from Jabba man. "Go on living your life," Stimela advises.
But – not so quick. Bad news abound: "News just in. No land will be expropriated today. Our ancestors weep where they lay. Private property is here to stay. The settlers, who arrived at bay, their rights will remain. No matter the history, the acquisition, the theft. No matter the mystery, their social position, bereft. No matter, the contradiction, public opinion, what's left!?"
What!? No land!? Some dissatisfied people create a massive upheaval over what they call a spineless decision, from petty, private-property loving politicians. They make a radical demand: #ZumaMustReturn!
uBaba ka Duduzane – the Teflon don, the Nxams, Gedleyihlekisa, comrade Zupta, the original bogey man, Mzansi's number one scapegoat – hears their loud and affecting calls and immediately takes back power to push through radical economic transformation by fire by force.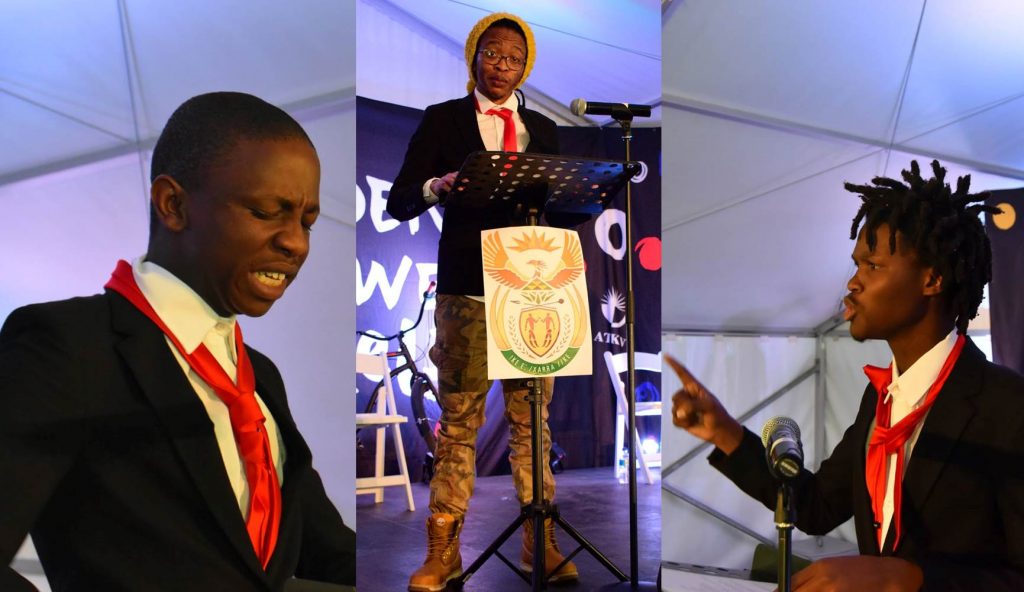 Msholozi knows power, he knows how to take power and what to do with it. But most importantly he knows how to sing and throw a vibe. And the people love him for it!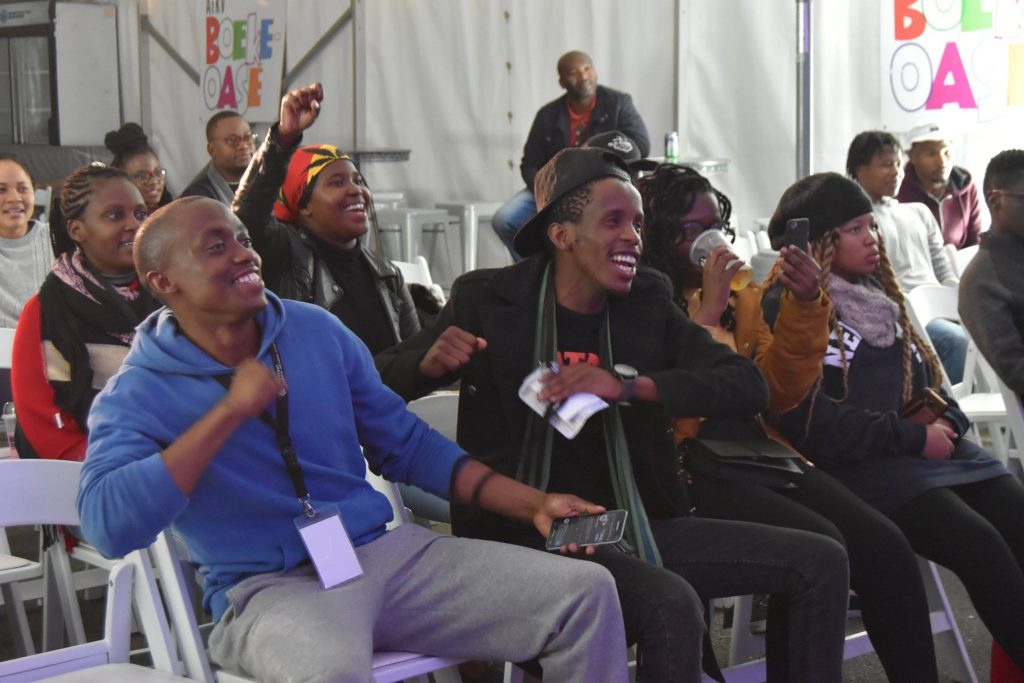 Well – some people do (Cabral's "who are the people" is key here). Some people would rather do things they've never thought of doing before – like toyi toyi. "Ons gaan Boereland toe!" They respond to the call for land expropriation without compensation.
When all is said and done and sung, after the White Star Liner has set sail for Boereland, Rihanna asks: "How about a round of applause? Standing ovation?" and when it comes in droves like it did that Thursday night, like Madonna we take a bow coz "the night is over, this masquerade is getting older."
Herewith the highlights from the VryFees showing of White Star Liner:
CREDITS: Images: The Radioactive Blog. Video: Rethabile Zilila.