ART STATE Editor Ace Moloi reports about the recently held dance and drama festival at Pacofs.
Mangaung art loving souls were spoilt for choice in the period starting from 28 November, and scheduled to go on until 1 December 2017, as the Performing Arts Centre of the Free State (Pacofs) showcased productions under its HATCH Incubator Programme.
The HATCH Festival actually began two weeks prematurely, with a dance and poetry show totalling three evenings of a full Andre Huguenet Theatre. Masterminded by Jojo Mokirisi, Moonlight Kamara is a Swahili fairytale with a tripartite alliance of spirituality, contemporary dance and poetry, so as to deliver a magical performance that is as much fascinating as it is moving.
On 28 November 2017 Studio 2 was filled to capacity as fans of drama gathered to watch the John Paka directed and Mlungisi Tshobeka written play, Till Death, which explored the complicatedness of family belonging, tradition, sexuality, marriage and separation.
Though the acting on Till Death was at times emotively stale as actors seemed to have hit a ceiling of their emotional expression, it generally impressed the audience, and went on to enjoy massive support throughout the showcase.
Vida was choreographed and directed by Thabo Moroe, and is a dance ensemble that proves that indeed action speaks louder than words. The storyline, executed through incredible choreography, was enhanced by stimulating music and proper props.
Through this dance piece, the audience reaped lessons of self-control, self-love, undeserved forgiveness and trust. The trick with a dance offering is that it gives the viewer the liberty of (mis)interpretation, and allows each person to make of it whatever it evokes in them.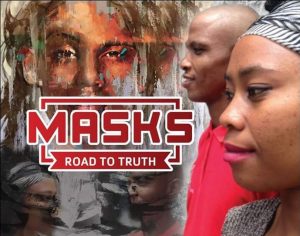 Khauhelo Maikhi's Masks kept the performing space engaged on the 29th, as it unmasked the untold stories that underpin our existence: how black life in the township is like "a dog's life in the suburbs", how this democracy is "junk"—this junk of a rampant rape culture, heinous crime and destitution, unaffordable tertiary education, frustrating youth unemployment, viral corruption and poor service delivery.
Ntsu, which was performed on the 30th, dramatically portrayed relational ills and highlighted lacking neighbourhood values through two women bound to each other by a thread of a fence between their yards. In it we travel back to the daily feuds that have become synonymous with relationships between neighbours.
Written and directed by Keneilwe Jaase, Ntsu's script narrates a tale of adultery, infidelity, greed, jealousy and other so-called PhD stereotypes of women. Death strikes a man, and he leaves a wicked inheritance as it turns out his widow's rival neighbour is pregnant with his child.
All productions took to the stage in a series of performances on 1 December 2017 to celebrate the chickens that have completed their dance and drama incubation, and successfully HATCHed.
FEATURED IMAGE: Keneilwe Jaase's Ntsu enthralls audiences at Pacofs's Studio 2. CREDIT: Pacofs.